JOIN CENTRAL BANKS & STATE-OWNED PROVIDERS
Join COMMERCIAL PROVIDERS
GET EXCLUSIVE ACCESS TO TOP INDUSTRY EXECUTIVES
Welcome to the 6th MAP Conference
The MAP team is pleased to announce the sixth conference for Mint and Print (MAP). The conference will be held from October 3rd until October 5th, 2023 at the Sheraton Grand Hotel, Dubai, United Arab Emirates.
MAP2023 will be the Sixth edition of Mint and Print international conference. It provides an opportunity to take part in interactive discussions between attendees from more than 60 expected Central Banks as well as 30 expected sponsors and speakers representing paper mills, mints, printing and processing companies. Central banks attendance has been growing steadily at a rate of almost 50% positioning MAP as one of the leading international conferences in banknotes printing and coins minting.
MAP conference is the only all-inclusive conference that invites all central banks, free of charge along with free accommodation, to engage and interact with international suppliers and fellow central bankers from all over the globe.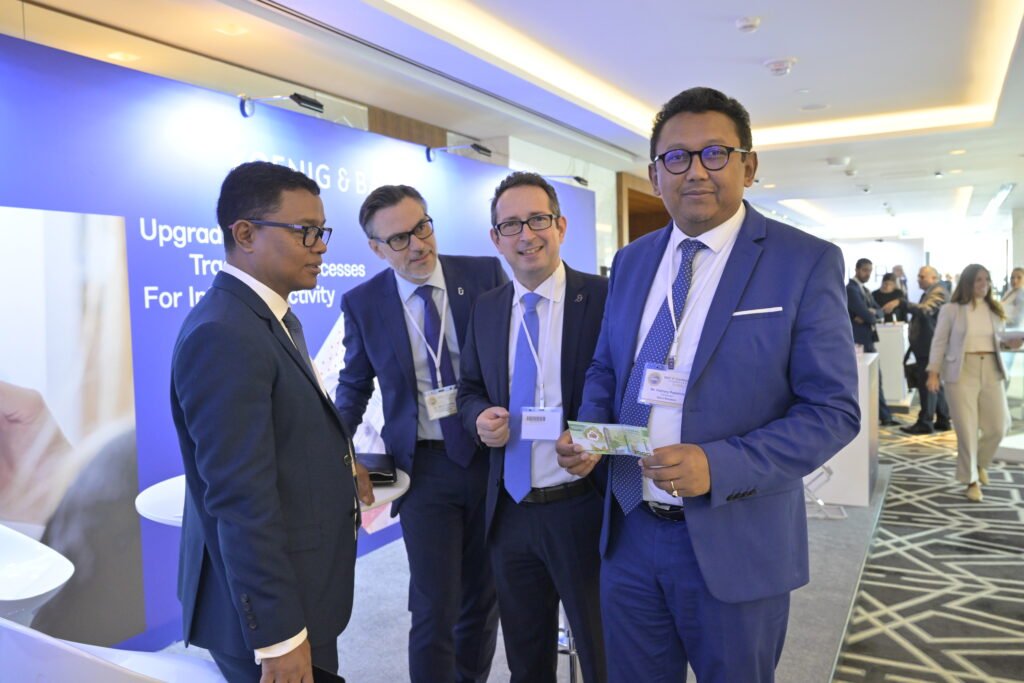 The Conference Topics:
Currency design

Banknote origination materials

Central Bank Digital Currency

Banknote substrate

Banknote printing

Banknote security features

Currency commemoratives and revenue generation

Currency processing

Coin minting

Contingency planning and crisis management

Challenges and opportunities
Meet Top Industry Executives
The MAP conference is a great opportunity to encounter top industry actors and learn first hand about the latest developments the industry. Our top speakers tackle the most important questions and challenges in the money making industry.
Banknote origination materials and Substrates
Banknote security features
Coin minting and precious metals
Central Bank Digital Currency
Contingency planning and crisis management
Panel discussion: currency challenges & opportunities
The conference will start in